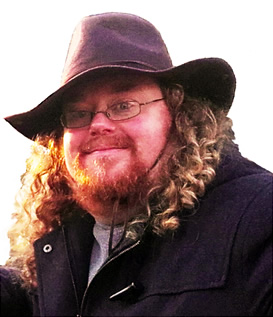 My name is Jamie Condon. I am a full time artist, living and painting in Somerset, England, welcome to my website!
All of my available work can be viewed in my portfolio. If you wish to purchase a painting or print click on the buy tab, if you have any questions please get in touch by telephone or email. Most paintings are available as prints. If there is a painting you would like to have as a print that isn't currently available in that format don't hesitate to ask.
I am predominantly a fine artist, entirely self taught, and acrylic on canvas is my preferred medium. I favour acrylics for their vivid colours and fast drying properties.
"I'm always so excited to see what you are going to paint next!" - I hear this a lot from people who enjoy the eclectic nature of my work. I like to keep things moving artistically, always painting instinctively in whichever direction feels right, changing subject matter and styles to release the image in my head onto the canvas, while still producing a piece of work that is recognisably mine.
I have had a considerable number of solo exhibitions in the last few years and I am looking forward to exhibiting new work, created during recent lockdowns due to the global Covid pandemic.
I have exhibited in many local venues in Somerset, including the renowned John Leach Pottery and Gallery, Cheese and Grain (Frome), arts centres in Ilminster, Cheddar, Langport etc and have produced commission work for Syndicart Ltd which has been shown at various venues in the York area.
Many of my paintings have musically inspired titles, and some have a short back story attached, however, unlike many artists' websites I don't believe in offering lengthy written descriptions of the paintings, I think the work should speak for itself! There is a famous saying I like about music criticism, which I think can apply to art as well: "Writing about music is like dancing about architecture." So I'll leave you to go and enjoy the paintings!